Mighty Careers
Mighty is a place where bright strategists, designers, developers, and project managers collaborate to craft the best work of their careers.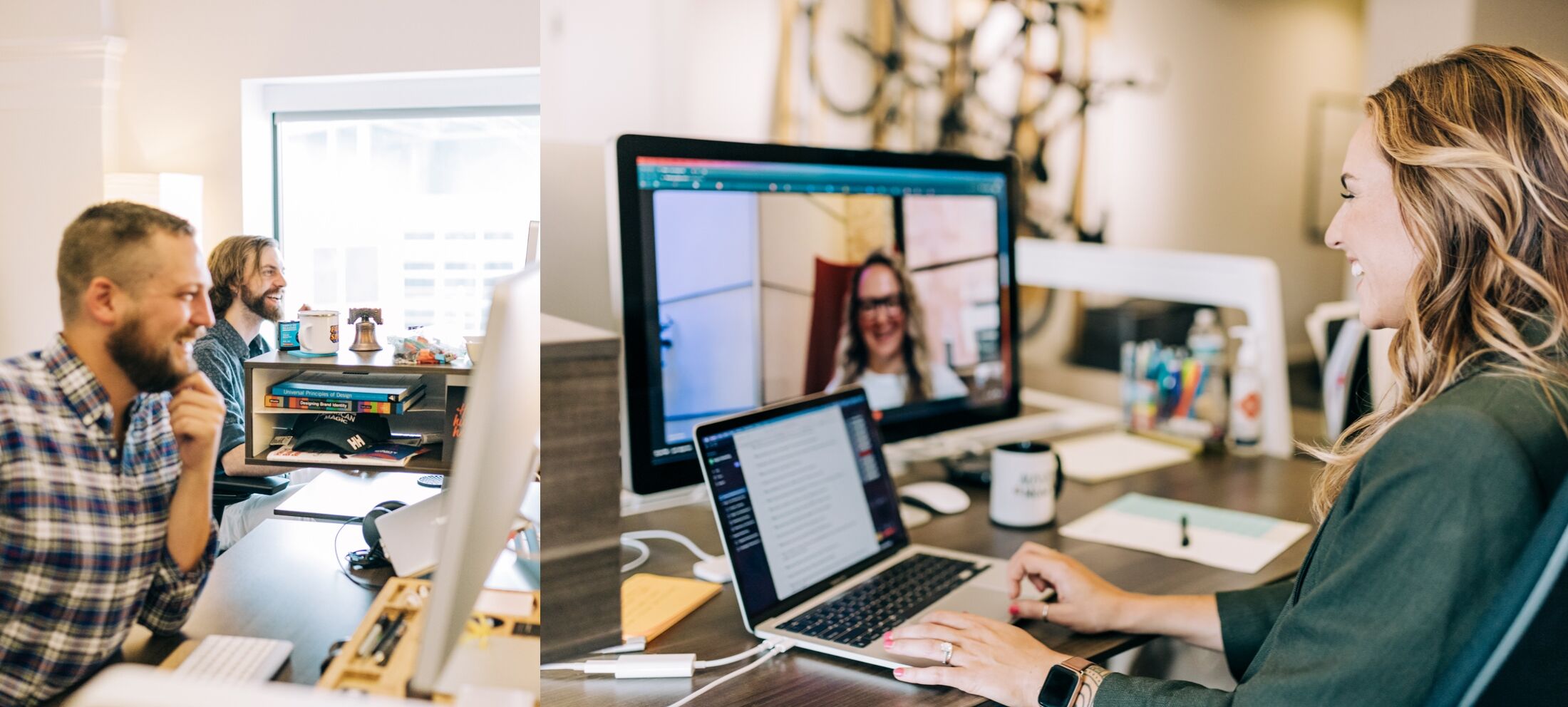 The right people make all the difference.
We're a team that enjoys our work and does it well. We're all leaders, and we're always learning. We're personally invested in our craft, our team, our clients, and our community.
We're headquartered in the heart of downtown Grand Rapids, Michigan and work with large organizations, small companies, and startups in a variety of industries across the country. We work collaboratively with each other and our clients, and seek to cultivate a culture of trust. Teamwork, camaraderie, and togetherness is important to us.
We keep calm and stay healthy. Mighty has fostered a spirit of internal leadership and empowers its team members to make decisions, lead projects, and grow to lead disciplines. And we take care of our team, including the following notable benefits:
Mighty Benefits
4+ weeks of vacation, including our 12/24–1/1 winter break
2+ weeks of holiday paid time off
Sustainable projects and flexible schedules
Hybrid office hours: Tuesdays & Wednesdays in the office; Mondays and Thursdays out of the office; Fridays optional
100% covered Priority Health insurance w/ vision (incl. dependents)
100% covered Delta Dental insurance (incl. dependents)
Matching Simple IRA contributions
Up to 12 weeks of paid new parent time off incl. flexible return to work
Stay Fit budget for health and wellness, including fitness equipment, race registrations, yoga studio memberships, guided meditation, new running shoes, massages, and more
Remote Work budget for furniture, technology, office supplies, internet service, travel, coworking, coffee, provisions, decor, and more
Do you aspire to be Mighty?
Say hello and tell us about yourself! We've always grown strategically to bring on the right people at the right time. If you think you'd be a great fit, tell us why.
Contact Us