We plan, design, and develop websites and digital products.
We're a solution-oriented team of problem-solvers and creative thinkers. Our work is grounded in research and guided by strategy. We'll focus on your goals and your users, and make sure we fully understand the opportunity before defining a solution. Once we know why an initiative is valuable and what we want to accomplish, we'll figure out how. If you've heard the terms "human-centered design" or "design thinking," that's what we're talking about here.
How We Work
In any big digital project there's bound to be things that feel dark or unclear at the outset. Things that feel overwhelming, or hidden pitfalls you hope to avoid. We help our clients illuminate new opportunities and more clearly see the way forward.
Whether it's a single focused meeting or an in-depth phase, we'll always start with strategy. That means we're going to ask questions, help you clarify your ideas, organize your content, and make recommendations. Maybe that's all you need (for now), and that's great! We'll set you up for success and send you on your way.
Usually, however, strategy is just the first step, and we'll move on to lead visual design and technical implementation, and then support you after launch to maintain and continuously improve your digital product.
If you have internal development resources—or specific, specialized technical requirements where another firm may be a better fit for portions of the development—we can lead through the design phase, then hand off strategy and design documentation to another developer. In these cases, we often provide technical direction or quality assurance support throughout the duration of the project.
Who We Work With
We excel at all kinds of digital work, but some of our favorite projects have been related to furniture, manufacturing, higher education, entertainment, nonprofit, and the outdoors.
We work really well with clients who are excited about their ideas and want to be part of finding the solution. Our favorite clients tend to treat us as part of their team (and vice versa). We love it when our clients are willing to invest energy and trust working with us to create value for their organization and customers, so we're usually not a great fit for people who are shopping for the lowest price or "just need it built." Clients come to us to plan and create innovative solutions, and stay because we deliver value long after launch.
Clients Say
"Mighty challenges us. They ask questions and we talk about our goals. They learn the 'why' before recommending the 'what' and deciding on the 'how.' If you want a great partner, start a conversation with Mighty."
—Adam Forrest, Zondervan Academic
Our Expertise
We work beside you as a strategic partner to find and execute the best possible solutions. Each of us are experts in our fields. And because we're a collaborative, multidisciplinary team, our shared knowledge of each other's disciplines influences everything we create.
Strategy
Drawing from our knowledge of information architecture, content strategy, and user experience design, we conduct and apply research to plan a solution that supports the goals of your users and your business. Strategy ensures we're solving the right problems and lays the foundation for interface design, CMS planning, development, and content creation.
Design
Informed by current trends and grounded in best practice, we create consistent design systems and impactful visual interfaces that do more than look and feel great—they also work. All of our sites are responsive and created in compliance with ADA WCAG 2.0 AA standards.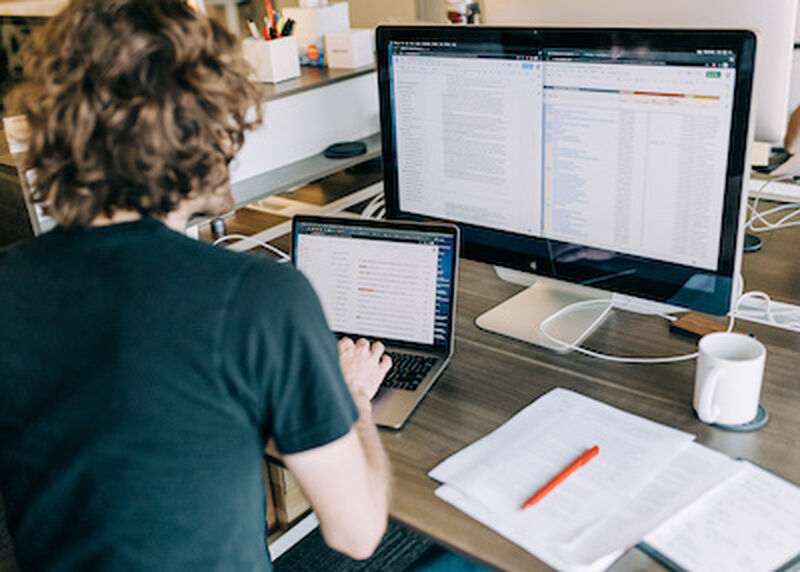 Content
Content is the only essential feature of your website (and the real key to effective SEO). That's why we provide copywriting and editing when you need it. From crafting guidelines for voice and tone to planning for content governance, we help you create, collect, and maintain content for your website.
Development
We develop websites and applications using the latest techniques in front-end development and trusted technologies for content management and custom integrations. We use both headless and multi-channel CMS platforms built on open-source foundations, to build long-lasting content management systems that are simple to use.
Analytics
We configure, customize, and monitor tools like Google Analytics, Google Tag Manager, and Google Data Studio to track the specific goals and actions that matter to you, so you can measure your site's success after launch. These reports and insights help you see what's working, identify ways to improve, and guide long-term optimization.
Project Management
Project managers ignite collaboration and create clarity to make sure that your objectives are met and your expectations are exceeded. We lead conversations, answer questions, provide updates, and organize the details that keep relationships healthy and make projects a success.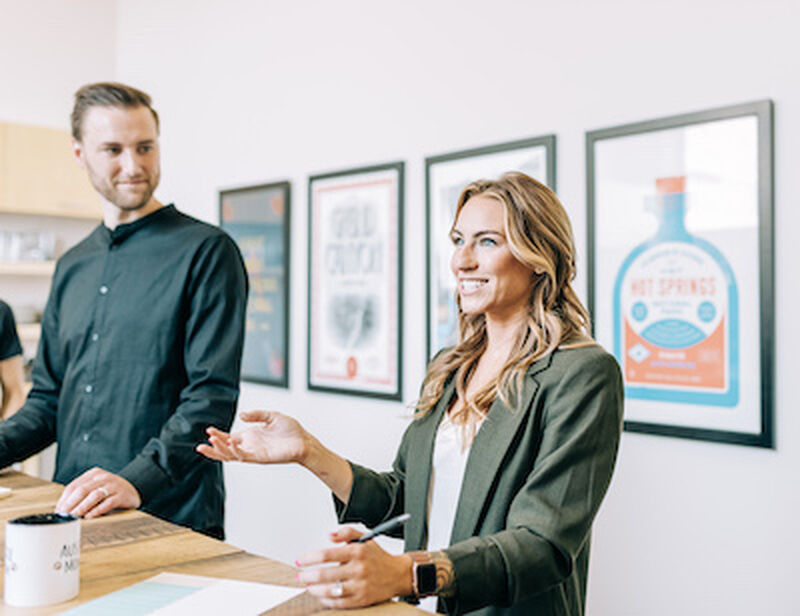 Clients Say
We've been working with Mighty since 2013 and they are truly an extension of our team. Mighty's recommendations, solutions, and work helped us understand our audiences and established the foundation for Hope's website and web content. Their ability and willingness to discuss ideas and solve big problems as strategic partners has continued to influence our digital marketing.
—Jason Cash, Director of Web Communications
Types of Engagements
We'll work with you to craft a financial partnership that's right for your business, carefully considering your needs for clarity, design, and development.
Outcome-based Projects
Some projects have a well-defined outcome, with a fixed set of core requirements but a somewhat variable schedule and budget. Most websites, applications, and new features take the form of a project like this. To control scope and risk, we'll often break larger outcome-based projects into consecutive phases.
Time-based Projects
Sometimes you're dealing with a fixed schedule, a known budget, and a general goal, but the shape of the appropriate solution is less clear. Focused consultative, exploratory, or strategic work often falls into this category. Team augmentation work can also take the form of a time-based project.
Fixed-fee Projects
A few projects are controlled enough to be truly fixed-fee, with a predetermined cost, timeline, and scope. Certain services—like stand-alone audits or data reporting—are fixed-fee. Some small websites and straightforward feature additions can be fixed-fee as well.
Enhancements & Support
While we don't support sites or tools we haven't built ourselves, the partnerships we forge with clients typically continue long after the initial project is complete. We recommend you set aside time and budget for ongoing maintenance, enhancements, and strategic support. We can help you actively measure the health and performance of the site, develop a roadmap for the future, and improve your digital tools over time.
We can't wait to hear what you have in mind.
You have ideas, goals, and maybe even a little anxiety. After all, you want to get this right. That's okay—you don't have to have everything figured out. (We're really good at that part.)
Let's talk