A social community for outdoor enthusiasts
Merrell's digital community was scattered, like many brands in the early days of social media. Mighty developed a Facebook application that invited outdoor enthusiasts to join "The Pack," a centralized home for inspiration and advice, experienced within Facebook. The Pack generated traffic and engagement where it was happening, on Facebook, and Merrell used this to strengthen their brand loyalty and broaden their brand recognition. And, unlike a lot of social media activity, The Pack was not a short-lived campaign. It has become Merrell's official online adventure magazine.
Services
Front-end Development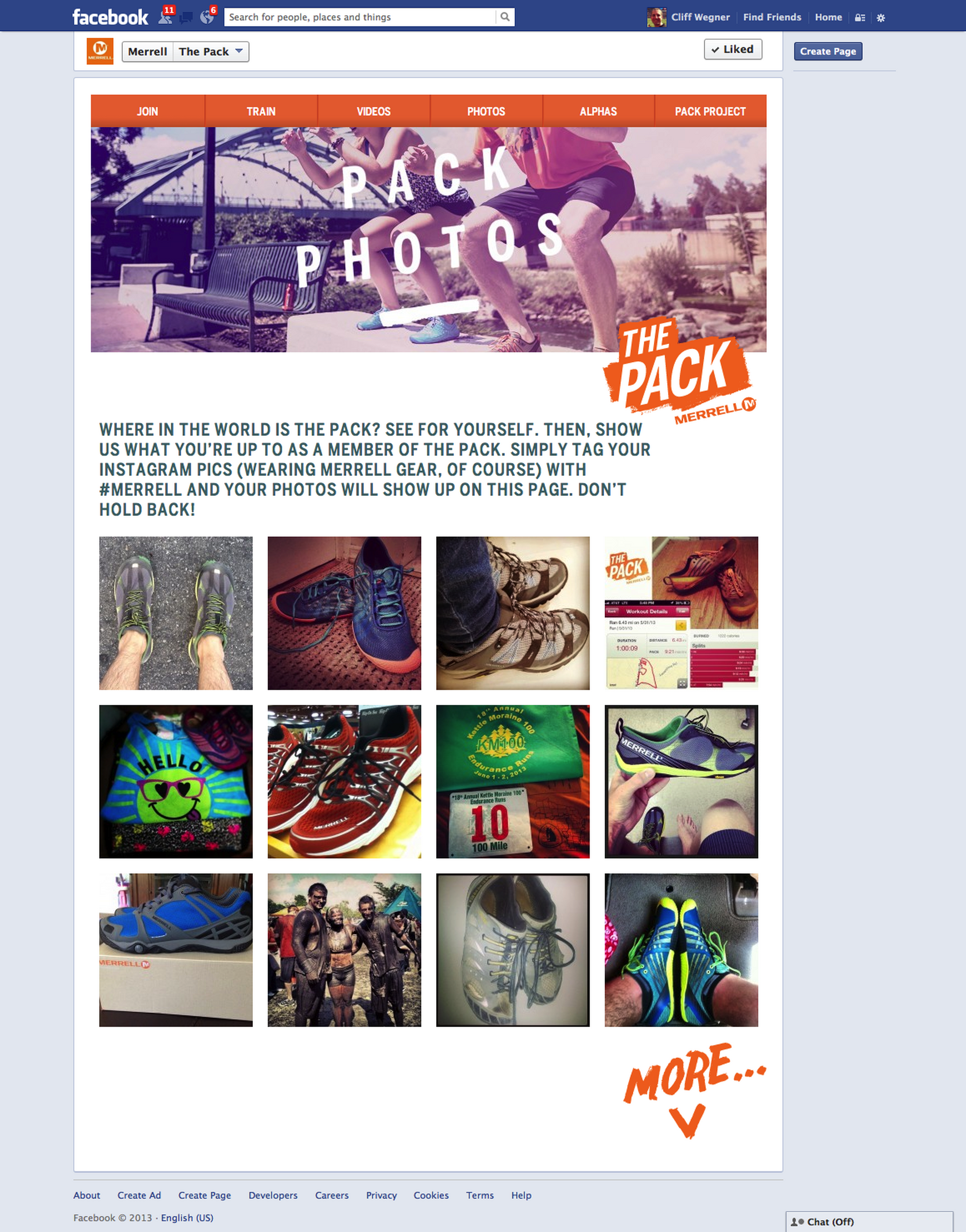 A custom Facebook app for passionate people
Merrell customers don't just buy Merrell's high-performance outdoor gear—they put it to the test. And they're a passionate crew. To better serve their huge following of outdoor athletes and brand enthusiasts, Merrell worked with our friends at AUXILIARY (now, Next Creative) to create a marketing campaign called "The Pack".
"The Pack" was conceived as a home base for Merrell fans where they could get advice and share stories, led by an elite group of "Alphas"—wildly active outdoor athletes and Merrell superfans.
We powered the whole application with a content management system and customized Facebook's defaults to allow the application to display at full height. By developing custom integrations within the CMS, we were able to automatically pull in and display related YouTube videos and Instagram photos based on certain tags, yet still give Merrell the ability to moderate content. This gave Merrell incredible control over the application.
From within the application itself, Merrell's fans could easily access tips, inspiration, and training advice from Alphas, join The Pack, browse photos and videos, and even submit their own—all inside Facebook, where they were already engaged in conversation with their peers about the brand.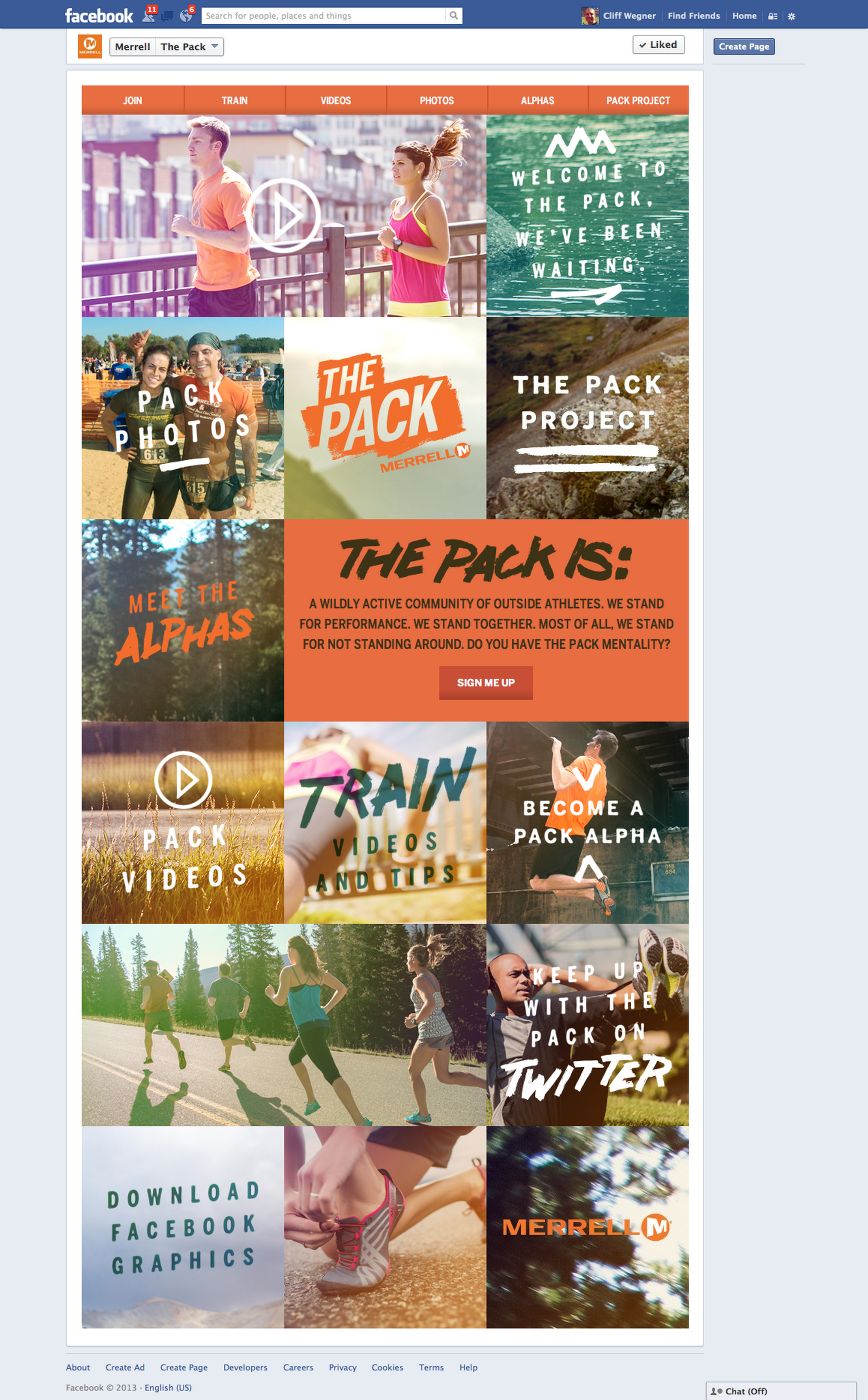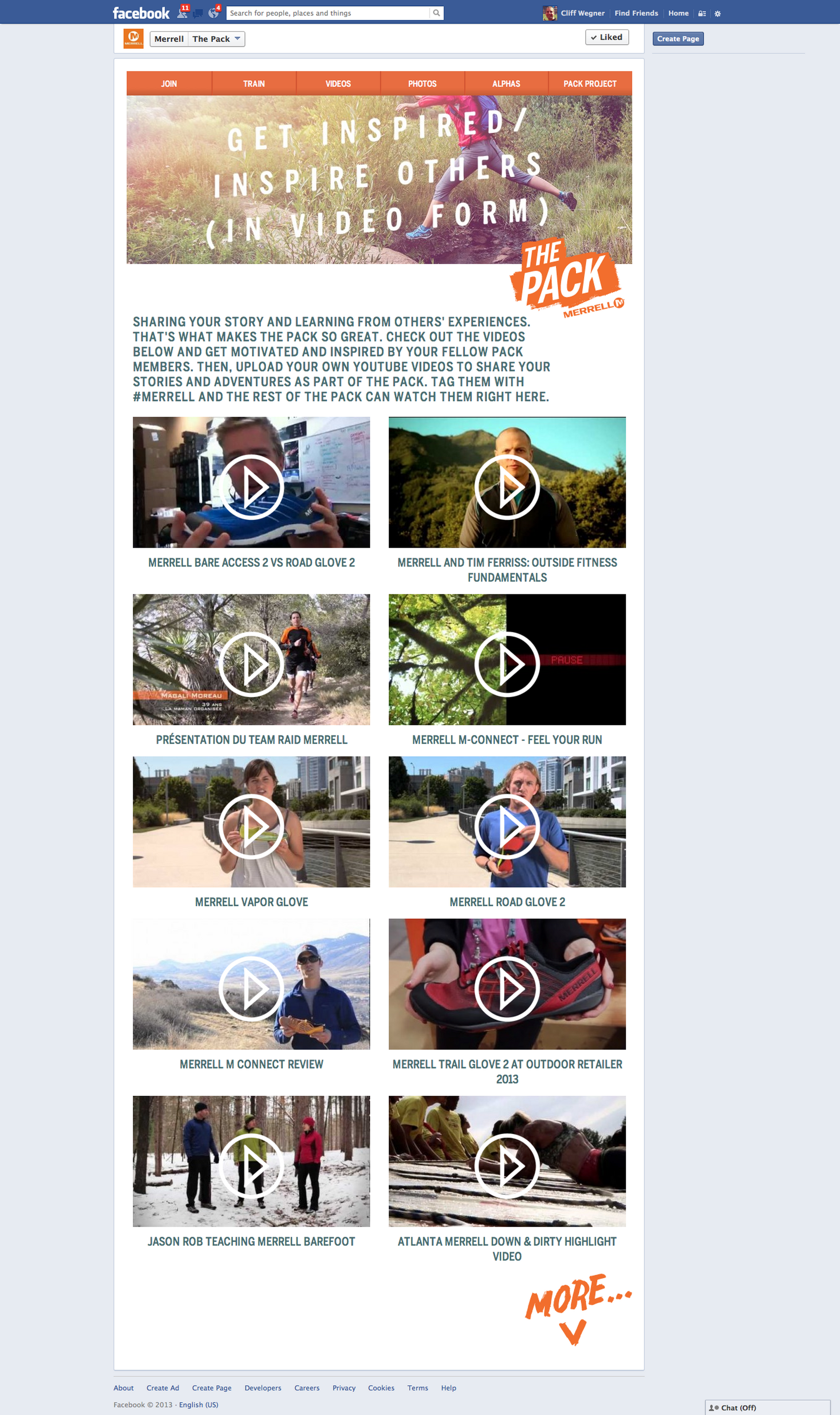 Geared up for the outdoors?
We want to build our outdoor network and portfolio of work. If you're in the industry, we'd love to help you bring your ideas to life.
Let's Go!